April 22, 2023
9:00am – 3:00pm
SCRIP PROGRAM
Support our organization while you shop! The easy way to raise money.
Buy gift cards and earn for Holy Cross School.
Start earning with the RaiseRight mobile app today or fill out a Scrip Order Form and return to the Business Office. 
Download the RaiseRight mobile app from the app store using your smartphone or tablet or go to www.ShopWithScrip.com on your computer.
         Have questions about getting started? Call the ShopWithScrip Customer Support team at    1-800-727-4715 option 3.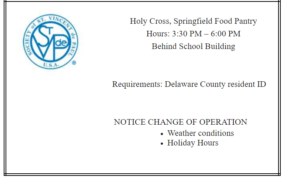 +